The heat pump is a device that can provide heating, cooling and hot water for domestic, commercial and industrial applications. Outdoor air is always available and as a free energy source it also offers economical heating compared to alternative heating methods.
The air-to-water heat pump system uses outdoor hot air as a source of energy to heat the hydraulic heating circuit running at home either with underfloor heating, or with radiators or with fan coils. The use of 3D INVERTER technology in MAXA heat pumps, ensure the maximum possible energy efficiency of the heat pumps. It ensures optimal C.O.P. and E.E.R. as well as a substantial increase in performance on some loads (E.S.E.E.R.).
MAXA heat pumps are certified with EUROVENT CERTIFICATION as recognized products that meet all the strict criteria of the European Union, in terms of performance and consumption.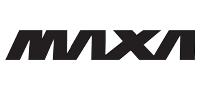 MAXA was founded in 1992 and since 1996 deals with environmental comfort, designing and distributing products for air conditioning. Proud to have one of the widest range and highest quality products worldwide, especially thanks to their continuous research and innovation so as the introduction of new products.