AKAN heaters maintain a constant temperature in the space they heat. They are the most suitable to keep the heated space clean, free of suspended particles, germs, etc., unlike other types of radiators. The wide variety of dimensions of AKAN offers the possibility of very good use of space.
The new option, for decoration professionals, but also for all consumers who color and renew original all spaces. In excellent and carefully selected colours, the AKAN series creates a new trend for decorative applications. They offer top of the range heating efficiency on watts more than the the classic series of radiators, for maximum economy in oil.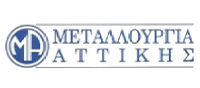 Metalworks of Attica is a company that has been active in the production of radiators since the 60's. The continuous upgrade of its mechanical equipment as well as the modern quality control equipment keep the company at the forefront of heating companies all these years.