Heat pumps are one of the most economical systems for heating water for domestic and light commercial use. Using renewable energy systems ensures extremely efficient operation at a very low cost. They have an extremely compact structure and elegant design and are suitable for indoor installation.
The Calido heat pump for hat water can work just like a heat pump, but also as a fan of fresh air, a dehumidifier or an energy recovery device. It is compatible and can work with different energy sources such as solar panels, external heat pumps or other secondary energy sources. Its efficiency can be up to 3 times more than conventional gas boilers or electric water heaters.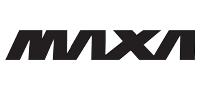 MAXA was founded in 1992 and since 1996 deals with environmental comfort, designing and distributing products for air conditioning. Proud to have one of the widest range and highest quality products worldwide, especially thanks to their continuous research and innovation so as the introduction of new products.