The new Kiturami condensing gas boiler with Hi-fin technology offers heating and hot water production and has a performance that exceeds 107%.
They have an A energy efficient mark in heating and hot water, fully compliant with the provisions of the ErP Regulation. It has a stainless steel heat exchanger of exceptional quality as well as a plate heat exchanger for the production of hot water. Built-in with Hydraulic group and inverter circulator for plenty of hot water at any time.
The new model is class No6 with IP X4D electrical protection. Emphasizing safety, it has two-point frost protection and gas leakage protection.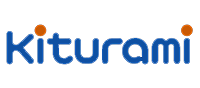 As a leading company in boiler industry, Kiturami Boiler has always satisfied the needs of the times. According to energy-diversification policy, Kiturami Boiler has also played its major role in heating industry by producing oil fired boilers, gas-fired boilers, electric boilers, wood-fired boilers, lignite-fired boilers, etc.